Supporting our Local Children's Hospital
Palmetto Citizens was proud to again join credit unions around the country in supporting Credit Unions for Kids®, a cooperative effort to raise funds and awareness for Children's Miracle Network Hospitals.
$36,952 Raised!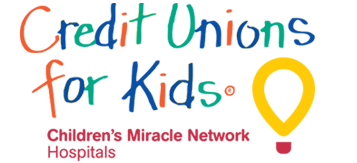 During the month of March, we raised funds for Palmetto Health Children's Hospital through a variety of efforts and were able to present a check totaling $36,952! Thank you to our members, staff and business partners who helped make this exceptional donation possible.
In addition to collecting donations at each of our offices, Palmetto Citizens also made a $1 donation for every Facebook, Twitter and Instagram follower we had by April 1st. The first $10,000 we raised through these efforts was matched by our worldwide surcharge-free ATM provider, CO-OP Financial Services through their Miracle Match program. We also received another $5,000 donation from our friends at Enterprise Car Sales on Greystone Blvd.
Over the last five years, we have been able to raise over $164,000 for Palmetto Health Children's Hospital! Since beginning our annual fundraising efforts for this cause in 2005, we have raised $310,000!
These donations directly benefit Palmetto Health Children's Hospital by providing medical care for children in the inpatient and outpatient facilities of the hospital. Each year, the hospital has more than 150,000 children's visits and offers more than 30 subspecialties to meet the medical needs of our state's children. Thanks again to everyone who helped in supporting this great cause!