Supporting our Local Children's Hospital
Palmetto Citizens is proud to again join credit unions around the country in supporting Credit Unions for Kids®, a cooperative effort to raise funds and awareness for Children's Miracle Network Hospitals.
Donate for a Chance to Win an iPad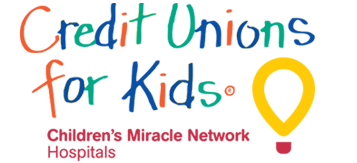 Please join us in supporting Palmetto Health Children's Hospital, our local Children's Miracle Network affiliate, and visit any of our 13 Midlands locations in March to make a donation. For each $5 you donate, you will be entered to win one of three iPads we are giving away!*
You can also call (803) 732-5000 to make a donation by transferring money from one of your Palmetto Citizens accounts.
You Follow Us. We Donate $1.00
To help make a larger impact, Palmetto Citizens will donate an additional $1.00 for each Facebook, Twitter and Instagram follower we have by March 31st!
It has never been so easy to make a difference in the life of a child. Another donation for Palmetto Health Children's Hospital is only a click away.
How Your Donation Will Help
All donations we receive will directly benefit Palmetto Health Children's Hospital by providing medical care for children in the inpatient and outpatient facilities of the hospital.
Palmetto Health Children's Hospital is South Carolina's first children's hospital and has more than 150,000 visits by young patients each year. They offer more than 30 subspecialties and have more than 350 professionals who work exclusively with children. For more information on the hospital, please visit their website.
Over the last five years, Palmetto Citizens has been able to raise nearly $158,000 for Palmetto Health Children's Hospital through the generosity of our staff, members and business partners!
*Odds of winning depend on number of entries received. View our complete contest rules for more details.