Beware of Scams Related to Coronavirus
Palmetto Citizens reminds you to be cautious of Coronavirus-related scams.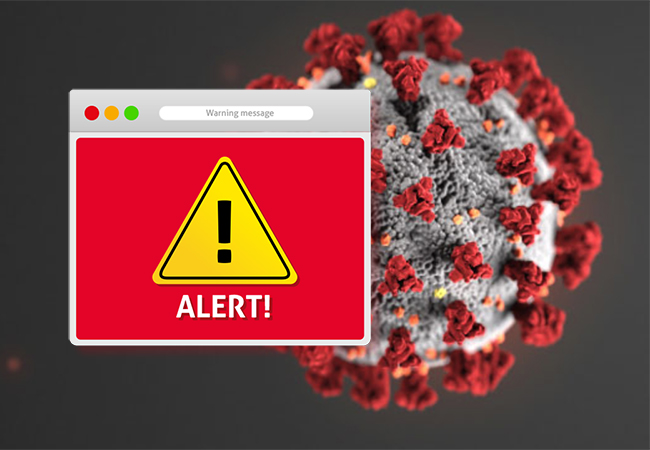 Please be aware that fraudsters often follow the news headlines and will create scams related to COVID-19. As always, be cautious of suspicious emails, text messages or phone calls that may impersonate a company, charity or government agency. The intent is to try and get you to provide personal information like account numbers, card numbers, usernames, passwords, or ask you to make purchases or donations on spoof websites.
Palmetto Citizens will never contact you and ask you to provide your personal information via an email, text message or phone call. If you receive a suspicious call, email or text message, don't respond, provide any personal information, click on any links, or open any attachments.
For more information on COVID-19 related scams to watch out for, read below or visit the Federal Trade Commission's website.
Economic Impact Payment (Stimulus) Scams
In light of the Economic Impact Payments from the Federal Government, the Internal Revenue Service (IRS) has seen a wave of new and evolving schemes. Please be aware, the IRS will not call, email or text anyone to verify or to update their financial information in order to get an economic impact payment faster.
The IRS will deposit these payments into the direct deposit account taxpayers previously provided on tax returns. Those who have previously filed but not provided direct deposit information to the IRS will be able to provide their direct deposit information online to a secure portal on www.irs.gov in mid-April. If the IRS does not have a taxpayer's direct deposit information, a check will be mailed to the address on file.
Those who did not file, or were not required to file, a 2018 or 2019 federal income tax return, can complete the application through the IRS to provide them with your information in order to receive your payment. For more information, please visit the IRS Economic Impact Payments page.
The IRS also reminds retirees who don't normally file a tax return that no action on their part is needed to receive their economic impact payment. The IRS reminds retirees that no one from the IRS will be reaching out to them by phone, email, mail or in person asking for any kind of information to complete their economic impact payment.
Please be cautious of the following as scammers may:
Emphasize the words "Stimulus Check" or "Stimulus Payment." The official term is economic impact payment.
Ask the person to sign over their economic impact payment check to them.
Ask by phone, email, text or social media for verification of personal and/or banking information saying it is needed to receive or speed up their economic impact payment.
Suggest they can get a tax refund or economic impact payment faster by working on the taxpayer's behalf. This scam could be conducted by social media or even in person.
Mail someone a bogus check, perhaps in an odd amount, then tell the recipient to call a number or verify information online in order to cash it.
For more information on the economic impact payments, visit our Economic Impact Payments Page or the IRS Economic Impact Payments Page.
Fake Coronavirus-Related Charity and Donation Scams
During this time, fraudsters will try and take advantage of people's generous nature through charity scams. This is when a thief poses as a real charity, makes up the name of a charity or poses as a person in need to get money from you. Be careful about any charity calling you asking for donations. If you are able to help financially, visit the website of the organization of your choice to make sure your money is going to the right place. Always be wary if someone contacts you by phone, email, text, social media or letter and wants a donation in cash, by gift card or by wiring money! It is a scam and you shouldn't do it.
Scams Offering COVID-19 Vaccines, Cures, Air Filters and/or Testing
The Federal Trade Commission warned about an increasing number of scams related to vaccines, test kits, cures or treatments, and air filter systems designed to remove COVID-19 from the air in your home. There is no vaccine for this virus, and there is no cure. Testing is available through your local and state governments, but these tests are not delivered to your house. If you receive a phone call, email, text message, or letter with claims to sell you any of these items – it's a scam.