Youth & Teen Accounts
Teaching children responsible money management is vital to their future. At Palmetto Citizens, we provide our young members and their parents with the tools and resources to put them on the right financial path.
Youth & Teen Savings Accounts
Palmetto Citizens offers special Youth (up to age 12) and Teen (ages 13-17) Savings Accounts to help our younger members learn the value of savings. These accounts can be opened with as little as $25 and offer:
Free gift when account is opened.
Special quarterly prize drawings.
Free prize each time a deposit is made (ages 12 & under).
Subscription to Money Side of Life Magazine (ages 15-17).
Free financial education classes.
Visit any of our offices to open a Savings Account for your child today and help start them on the right financial path.
Add-To Term Certificate
Do you want to help show your child the importance of savings and how they can make their money grow? A great learning tool is this special term certificate* just for our youth and teen savings account holders. They can open this certificate with as little as $100. Additional deposits of any amount can be made at any time during the 12 month term.
Teen Checking Account
With no fees or minimum balance requirement, our Teen Checking Account* is the perfect way to help teach your teen to manage their money. It earns reward points they can save up for great prizes like electronics, sporting equipment and more. Dividends are paid monthly on average daily balances of $500 or greater.
Reloadable Debit Cards
Our reloadable debit card is a great tool to help teach teens about responsible money management before opening their first checking account. Cards can be reloaded at any Palmetto Citizens office or online. Certain fees apply.
These educational games engage kids while teaching them important money skills. To play, Adobe Flash Player is required.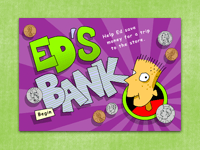 Ed's Piggy Bank
Help Ed collect enough money to shop for his favorite things. This entertaining game teaches kids ages 3-7 about saving and differing money values.
PLAY NOW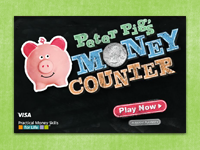 Peter Pig's Money Counter
Kids ages 4–7 can practice sorting and counting coins with the help of Peter Pig.
PLAY NOW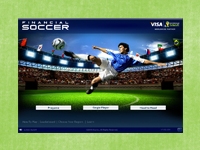 Financial Soccer
Designed for teens, this multiple-choice question game tests your knowledge of financial management skills as you try to score goals.
PLAY NOW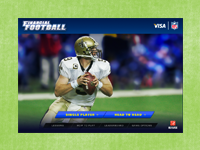 Financial Football
Give your financial knowledge a workout with this fast-paced, NFL-themed game. Answer financial questions to advance down the field and score.
PLAY NOW
Help Teach Them to Save!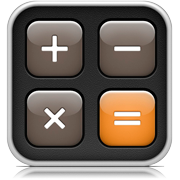 USE THE SAVING FOR A GOAL CALCULATOR TO SEE HOW MUCH YOU NEED TO SAVE.
Teaching kids to not spend all their money and to set savings goals is essential to learning the value of money. Children who learn to save regularly are more likely to continue the routine in adulthood. The earlier children learn to save, the more they will have in the future when they want a car or are off to college.
Nearly every toy or other item your child asks you to buy can become the object of a goal-setting exercise. Use this opportunity to teach them the value of money and importance of saving.
Use the calculator to the right with your child to help them set a savings goal and show them how much they'll need to save over time.
Your First Checking Account
If you are earning money and ready for the responsibility of keeping track of all of your transactions, you may be ready to open your first checking account. Before you take this big step towards financial independence, check out our free, interactive checking account education module.
CheckRight is a great tool for those looking to open their first checking account and will help you learn to manage your account, maintain a check register, create a spending plan and more. Once you have read through the chapters, you will be directed to a quiz that will test your knowledge.
Some basic tips to always remember about managing your checking account are:
Balance your account regularly, including every transaction you make.
Review your statement every month.
Get current account information online, by phone or app, or by ATM.
Never write a check and count on the "float" time. In this electronic age, a check can clear the same day you write it.
If you know you're not quite ready for this responsibility, ask us about our reloadable debit card.
Pay Yourself First
Start a savings habit now; it's one of the best things you can do for yourself financially. Getting into the habit of deliberate savings is an important step in good financial management. Every time you earn or are given money, take part of it and put it in a savings account.
This is called paying yourself first. The idea is that you "pay" your savings account before you spend money on your bills or other things you wish to spend money on. Having money set aside in your savings will allow you to save for future goals as well as have money for emergencies and fun opportunities.
Money Side of Life: Website for Young Adults
Money Side of Life is a lifestyle money website and magazine written for young adults, by young adults about the money side of life™. With a mission to make money interesting, simple and relevant, brass covers fundamental money issues that apply to young adults and features up-and-coming young adults making a difference. The magazine is delivered quarterly to all our boom club account holders between the ages of 15-17.
*A parent or legal guardian must be a joint-owner whenever a minor establishes a checking account, share certificate, money market account or a loan under our teen program (when applicable).