Car Buying Guide
Thorough preparation is the key to landing a great deal on your next vehicle. To make your auto buying experience as easy and cost-effective as possible, we have compiled the following information to help you.
Research & Education
Quick Tip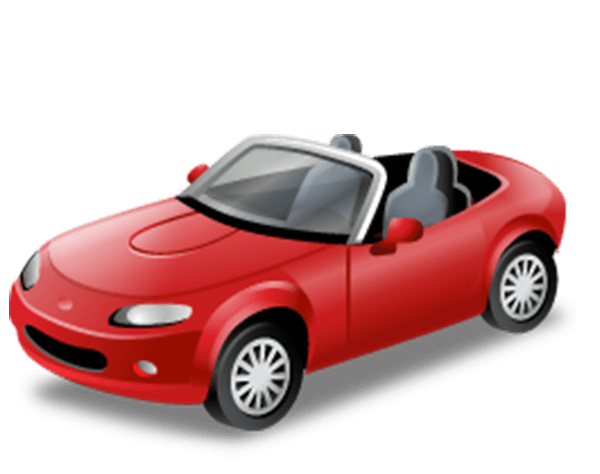 In addition to the price of the vehicle, you need to consider other costs such as insurance premiums, routine maintenance and fluctuating gas prices.
The first step to getting a good deal on a new or used car is to be informed before you negotiate with a dealer. New and used car cost guides are available in bookstores, libraries, and online. These will help you research prospective models, their factory invoice prices, and the costs of various options.
Quick Tip
In addition to the price of the vehicle, you need to consider other costs such as insurance premiums, routine maintenance and fluctuating gas prices.
When you decide to visit a dealer, keep in mind that the sticker price may not represent the actual price of the car. The dealer may receive a rebate from the manufacturer for each car that is sold, usually 2% to 3% of the sticker price. Plus, a markup of $400 or more may be added to the price of the car, leaving ample bargaining room for most vehicles.
Before you choose a car or sign a contract, research the details of the vehicle you want to purchase. Specifically, consider the following factors to help determine what vehicle is best for you.
How Much Can You Afford?
A general rule of thumb is not to spend more than 15-20% of your after-tax income on a car payment (less if you have other debts). Remember to always consider your budget, which may mean delaying that dream car for now.
These are a few things to consider when determining how much you can afford to spend. Use our Vehicle Payment Calculator or Vehicle Affordability Calculator to help evaluate several factors.
Down Payment: Put down as much as you can afford to reduce your monthly payment. This also includes the amount of your trade-in, if you have one.
Monthly Payment: When determining this amount, remember to include tax, title and registration fees included as part of your loan.
Trade-In Value: If you still owe on your current vehicle, remember to factor in the difference between the trade-in value and your current loan balance.
Loan Term: Shorter terms generally have lower rates with a higher payment. Longer terms mean you pay more interest with a lower payment.
New vs. Used: New cars come with higher price tags and insurance costs, but used cars can have higher maintenance and warranty costs. Weigh these factors when deciding which is right for you.
How We Can Help
Vehicle Loans - With a Palmetto Citizens vehicle loan, you receive the same low rate and extended terms on new to 3-year-old models, with great options for older vehicles too. Plus, there are no payments for 90 days.*
Enterprise Car Sales - If you're looking for a quality used vehicle, Enterprise Car Sales is a great option to explore. They offer more than 250 makes and models, all marked with their low, no-haggle pricing and have passed a rigorous inspection by an ASE-Certified technician.
Online Calculators - We offer a variety of online calculators to help you better manage your money and make wise financial decisions.
Auto Buying Module - Take this short Auto Buying online course, offered through GreenPath Financial Wellness, to help you understand and navigate the process of purchasing a car.
Discounted Auto Insurance - Through TruStage® Insurance, you can receive up to a 10% discount off your auto coverage with leading insurance providers just by being a credit union member.**
*Finance charges begin on date of purchase and are repaid over the term. Option up to 90 days. Limited time offer.
**TruStage Auto Insurance Program is made available through TruStage Insurance Agency, LLC and issued by leading insurance companies. To the extent permitted by law, applicants are individually underwritten; not all applicants may qualify.