2022 Scholarship Winners
Palmetto Citizens offered students an opportunity to apply for one of twenty $1,000 higher education scholarships.
At Palmetto Citizens, we're committed to giving back to our members and community, beyond just providing low-cost financial services. This is why we partnered with the Carolinas Credit Union Foundation for the second year to award TWENTY individual members with a $1,000 Pametto Citizens Scholarship!
Congratulations to each of our winners and best of luck in your next school year!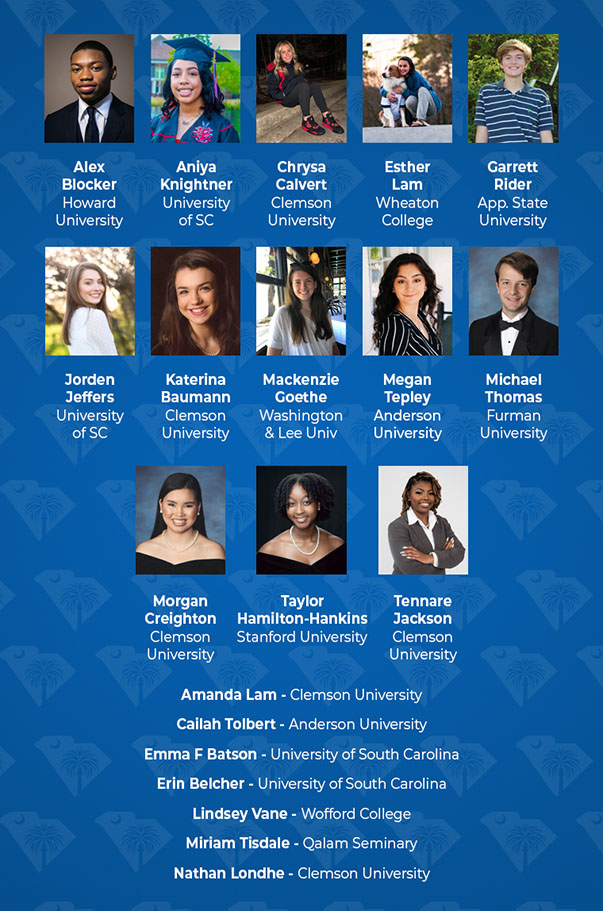 2023 Palmetto Citizens Scholarship Program
We will offer this scholarship program again next year. Please check back to this page beginning on October 1, 2022 for more information, or to begin an application.
Scholarship Eligibility
Applicants for this scholarship must have had their own Palmetto Citizens membership and have been either a high school senior or full-time higher education student enrolled in at least 12 semester hours. In addition, they must have had a minimum of 3.0 GPA and submit an essay along with their transcripts.

All applications submitted for this scholarship were evaluated by the Carolinas Credit Union Foundation's Scholarship Selection Committee. This committee was also responsible for selecting the winners of the scholarships which were funded by Palmetto Citizens.
Related Links