April is Youth Savings Month
When children are taught about saving from a young age, they are more likely to develop into responsible savers. In April, we have special contests, prizes and workshops aimed at helping our youth and teen members learn the importance of saving.
How to Participate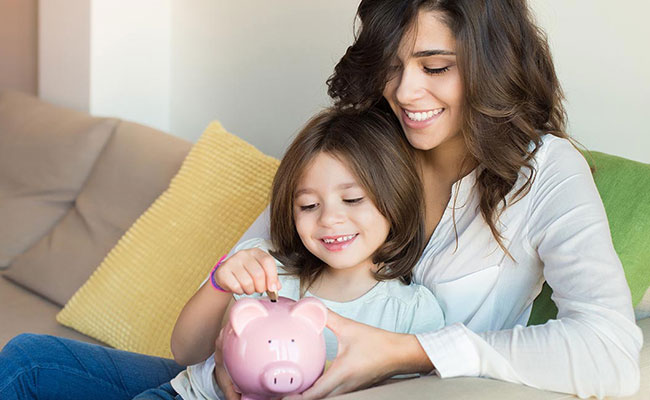 Youth Savings Challenge - During the month of April, we want to help encourage our younger members to save. Each day a youth or teen accountholder makes a deposit into their account, they will be entered to win one of ten $100 cash prizes.* When they visit any of our offices this month and open a new account or make a deposit, they will also receive a special gift!
Get Started with a Savings Account - As a start, you can open a Youth (up to age 12) or Teen (ages 13-17) Savings Account for each child or teen in your family. We also offer a special youth club Add-To 12-month Term Certificate, which they can open with as little as $100. Youth/teen accountholders receive quarterly financial education newsletters and are entered into quarterly prize drawings.
Workshops for Parents and Teens
Parents and guardians of preschool and elementary aged children are encouraged to attend our Value of a Dollar Workshop about teaching kids about money on Tuesday, April 17th.
Our teenage members are invited to attend our Teens & Money Workshop for an interactive workshop to learn about money management and the cost of credit on Tuesday, April 24th.
Dinner will be served at these workshops, but space is limited, so make your reservation today by visiting one of the links above or by calling (803) 376-2675.
*Odds of winning depend on the number of entries received. Valid for designated Youth and Teen account holders ages 17 and under. No purchase necessary. One entry per day for every day a deposit is made into an eligible savings account under a youth or teen designated member number.