April is National Financial Literacy Month
Expand your financial knowledge this month with our no-cost resources and be entered to win cash prizes!
Online Financial Education Center Contest & Trivia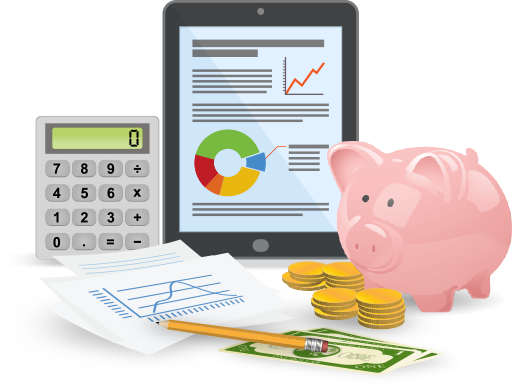 In honor of Financial Literacy Month, we're offering the following contests to help you become more money savvy and have a chance to win a cash prize!
Win $100 with our Online Financial Education Center:
Visit our Financial Education Center for interacitve learning modules on an array of topics. For each playlist you complete in April, you'll be entered to win one of ten $100 prizes!* Playlists contains five to nine modules, each taking three to six minutes to complete. There are topics for everyone, regardless of your life stage or financial circumstances.
Win up to $300 during our Financial Trivia:
Register today for our free online financial trivia game on Thursday, April 15th at 7pm exclusively for Palmetto Citizens members. We'll award $600 in prizes to the three members with the highest scores (1st Place: $300, 2nd: $200, 3rd: $100)!
No-Cost Financial Resources
Home Ownership Webinar on 4/20: Join us for our no cost Considering Home Ownership Webinar on Tuesday, April 20th at 7PM to learn all about the home buying and financing process.
Debt Management Webinar on 4/27: Join us for our no cost Debt Management Webinar on Tuesday, April 27th at 7PM to learn about debt and strategies for managing it.
Free Financial Counseling: We provide free access to the GreenPath Financial Wellness program, a financial counseling service. You can contact them confidentially to discuss any personal financial topic including budgeting, credit management and more.
Savings Round-Up: With this easy savings option, you can help reach your savings goes faster, just by making everyday purchases. Your debit or ATM card transactions are rounded up to the nearest dollar, with the difference transferred daily into one of your eligible savings accounts.
Online & Mobile Account Access: Our online and mobile systems can help you monitor transactions, make transfers, deposit checks, manage your text and email alerts, pay bills and much more. You also have access to Money Desktop, an easy-to-use tool to assist you with budgeting, account aggregation, auto-categorization of transactions and debt management.
Online Tools & Calculators: Our website offers an array of educational resources, tools and calculators to help you make wise financial decisions. You can also visit our Financial Education Center for interacitve educational modules on an array of financial topics where you'l be entered to win a $100 cash prize* for each one you complete!
Free Debt Analysis: Savvy Money Check Up is a free and completely anonymous tool which provides a detailed analysis of your debt, proposed payment schedules, personal action plans and more.
Contact us today if you have any questions about any of the resources above, or if we can assist you with any other financial need or question.
More Ways to Save
Loan Solutions: Whether you need an auto loan, personal loan, credit card, home equity loan or mortgage, Palmetto Citizens can help. With our great low rates and convenient terms, we can help you find the best loan to fit your needs and budget. To apply now, visit our Online Loan Application or any of our offices.
Savings Options: At Palmetto Citizens, we provide a variety of savings options to help you reach your savings goals or establish an emergency savings account.
The PCFCU Financial Education Center is best viewed in a browser other than Internet Explorer.
*Odds of winning depend on number of entries received. Must be a Palmetto Citizens FCU Member with account(s) in good standing and age 18+ to be eligible. You will be required to create a login for the PCFCU Financial Education Center in order to be eligible. You will be entered once for each playlist you complete during a calendar month. Can complete one playlist per email address. For complete rules, click here.