Over $35,000 Donated to Harvest Hope
To help our neighbors in need, Palmetto Citizens once again collected monetary and food donations to assist Harvest Hope, our local food bank.
Share Your Holiday Donation Drive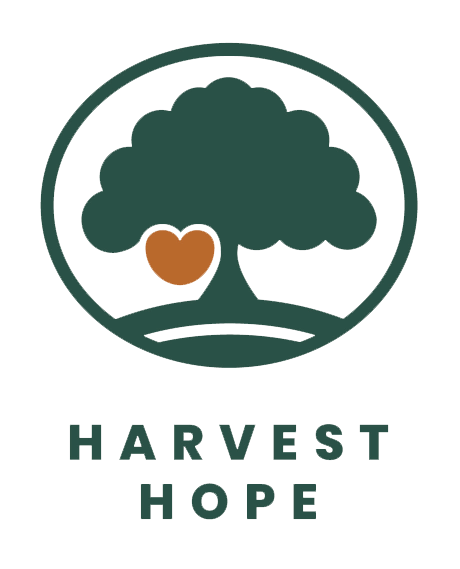 At the end of the 22nd Annual Share Your Holiday Food Drive, we were proud to be able to present a donation of $35,210 to Harvest Hope Food Bank! Since Havest Hope can turn $1 into 5 meals, our donation provides 176,050 meals.
This amount was a combination of donations from our members and staff, as well as a 2020 corporate contribution from Palmetto Citizens. Thank you to all our generous members and staff who helped make this possible!
In total, the Share Your Holiday Donation Drive raised enough food and monetary donations to provide over 1,500,000 MEALS for our neighbors in need! We were proud to sponsor this annual event by WACH FOX 57 for the eleventh straight year. Thank you again to all the individual donors, businesses and other local orgainzations who helped make the 22nd Annual Share Your Holiday such a success.
Since 2002, Palmetto Citizens has been collecting food and monetary donations each year for Harvest Hope during the holiday season. Since then, we have been able to donate over $133,000 and over 44,000 pounds of food.
More Ways to Help Harvest Hope
Although the Share Your Holiday fundraiser has ended, Harvest Hope's need for our support has not. The services and relief they provide is always in greater demand during the holidays, but coupled with the pandemic this year, their need has never been greater.
If you'd like to help support Harvest Hope and our neighbors in need, below are a few ways you can make a difference:
Thank you again to all of our members, staff and others in the community who donated to this year's Share Your Holiday. We are grateful to be a part of such a giving and caring community! If you would like more information on our community efforts, please email our Community Relations Department or call (803) 376-5035.
About Harvest Hope
The mission of the Harvest Hope Food Bank is to provide for the needs of hungry people by gathering and sharing quality food with dignity, compassion and education. Harvest Hope collects, stores and distributes food and related items that assist families and children throughout 20 counties in central South Carolina.
Donations to Harvest Hope are tax-deductible, and 98¢ of every dollar received goes directly to feeding hungry families in our area. Harvest Hope does not foster a culture of dependency. Typically, if they can feed a family for three months in succession, it gets them through their crisis and they are able to be self-sufficient after that. During those three months, Harvest Hope frees them from worrying about food so that they can concentrate on the other things they need to do to get themselves out of their own financial difficulty.
For more information on Harvest Hope Food Bank, please visit their website or donate online to Harvest Hope.