New Online & Mobile Banking Coming Soon!
We're excited to announce on May 14th we'll be launching a new account access system with many new features and other enhancements to help you better manage your accounts.
Verify Your Email Address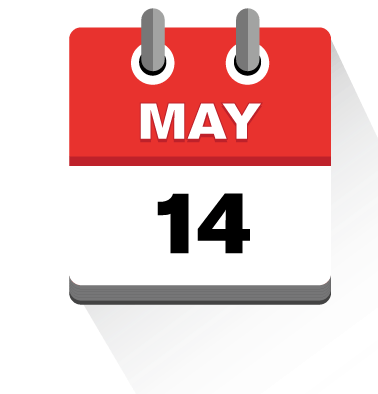 To make your transition to this system more seamless, please verify the email address on your account is correct. Beginning on May 14th, as you enroll in this new system, you will be need to be sent a verification code to the email address on your account. This verification code will be required to complete your registration and gain access to your account(s). You can verify your email address by:
Logging in through our website (not available in mobile app) and selecting Update Member Info from the User Options menu. From here you can verify and update your email address and other contact information.
Visit any of our 14 Midlands Offices.
Call us at (803) 732-5000
As you enroll in this new system, you will be required to create a new username and password. You can continue to use our same app (available through the Apple App Store and Google Play), however you will need to update it to the latest version (available beginning May 14th) to enroll and access your account information.
Log into your account, or contact us today, to verify your email address or if you have any questions about the upcoming system changes.
New Features & Enhancements
Palmetto Citizens is excited to launch our new online and mobile account access system on May 14th and give our members a better way to manage their accounts. In addition to better performance, a new design and easy-to-use interface, this system will also include new features, such as:
The ability to lock/unlock your debit or ATM card.
Fingerprint and facial recognition with the app.
Expanded and more frequent text/email notifications.
Greater functionality with our app.
Managing your term certificate maturity options.
Quicker access to your Visa Credit Card online account and ScoreCard Rewards account(s).
Enhanced security settings.
As with our current system, you will still be able to enjoy other great features, such as: mobile check deposit, transfers to other credit union accounts (including other members), transferring funds to and from accounts at other financial institutions, bill pay and secure messaging with the credit union.
System Conversion: What You Need to Know
While all of your account data/transactions, bill pay information and automated transfers will be converted over to the new system and require no action from you, we want to let you know of a few things that will be impacted by our system conversion. Please note, the following items will not convert over when the new system is launched on May 14th:
Member to Member Transfer List - If you have set up other members to be able to transfer funds to through online or mobile banking, please note these will not transfer to the new system. You will still have the ability to add and save members/accounts to transfer to in the new system, however you will need to re-enter these members (including their member number and account type) in order to make these transfers on and after 5/14/19.
Communication Center Messages - You will no longer have access to any previous messages you sent or received through the Communication Center in online banking starting 5/14/19. The new system will have the ability to send and receive messages to/from the credit union (both online and via the app), however any previous communications from our old system will not transfer over to the new one.
Personal Financial Management Tools - If you have established any budgets and/or transaction categorizations using the Personal Financial Management Tools includes in online banking, please be aware this information will not carry over to the new system. Our new system will include MoneyDesktop, an easy-to-use, helpful tool to assist you with budgeting, account aggregation, auto-categorization of transactions and debt management.
If you have any questions regarding this new system or any of the information above, please contact us today.